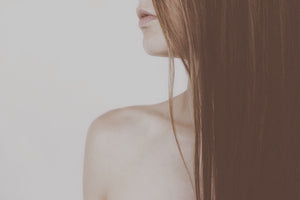 They are a great way to help reduce plastic waste in our environment, but it's super hard to find one that doesn't leave your hair with a gummy residue.  I tried so many "natural shampoos" with sad results that I almost gave up.  I said "almost".  Thankfully I was introduced to Becci - she is our local Soap Guru and we worked for months and months and months... and   created the best shampoo I ever used! My husband loves it - my daughter loves it - we even had a prelaunch customer write in that she loves it and...
---
We are officially on Amazon and are happy to offer you a way to get your favorite Creek Baby beauty items with Prime 2 Day shipping!  Everything we do is with you mind.  We hope you enjoy this new fun way of shopping the Creek Baby brand.  Please always reach out to me with any questions.  My email is misty@creekbaby.com Best my loves, Misty  
---
Feeling overwhelmed trying to be healthier?  7 years ago I was there! - pregnant and feverishly searching google for organic skin care treatments for acne.  But back then when you typed in "organic skin care" food products popped up.  Now the market is saturated with beauty brands claiming to be "natural" "organic" "simple" and other buzz words.  So where do you start? Since about 85% of us wear makeup every day - the easiest transition is to switch out our "makeup remover".  So what's the best makeup remover?  The Coco-Olive Facial Creme is the best makeup remover I've ever used on my skin! ...
---
Yay!  We are super excited to share with you that you can now find Creek Baby beauty items in 38 Whole Foods Market stores!  We are honored to work with such a great organization that is supporting local brands in expanding across America.  We will update our Store Locator page soon! But if you live in Texas, Louisiana, Oklahoma and Arkansas and close to a Whole Foods go pick up your favorite Simple - Safe & Unscented skin care!       
---
Summer in Arkansas it is super hot when the sun is out and super cool when the sun goes down.  As kids we would spend the entire day boating through the Arkansas river, stoping at random sand dunes to swim and explore - waiting till the very last minute to dry off.  After the sunset my dad would speed through the darkness to get us all home.  My mom would wrap my brother and I in semi-dry towels and try to block the wind.  I can still feel the cold sprinkles of water hitting my face from the rocky waves and it still makes me smile. ...